Future of E-commerce: Trends in 2023!
As the digital-first world is growing, so does the E-commerce sector. E-commerce is pacing toward a digital shift as customers are finding it more convenient and easy. As per the Statista reports, this upward growth trend indicates that global e-commerce sales will get US $6.3 trillion in the year 2023. Standard companies are adapting fast and making online stores for their products. Nevertheless, with the growth of online businesses, it becomes more challenging to be located by customers. Businesses must thus understand essential trends in the e-commerce domain and leverage them to sustain visibility and expand sales.
Let us also mention that in the year 2020, European eCommerce earnings were 425 billion U.S. dollars, and it does not hold there only. It has been predicted that revenue will keep rising, getting to 569 billion U.S. dollars in 2025. If your firm has not taken the chance to open an online mart, then it is your chance to do so now. We at Tussle Digital have curated some recent trends in E-commerce development. Let us discuss it! 
E-commerce Development Trends
There are so many e-commerce trends that a business must know in 2023. Let us mention some of them! 
Mobile commerce
According to some stats, mobile devices account for 61% of retail traffic, with 70 million online users shopping via their mobile devices. Mobile commerce will be one of the preceding E-commerce development trends shaping the future because mobile shopping is convenient. Customers can research, compare products, and make payments from anywhere!
Marketplaces boom
The marketplace is a platform that provides a superficial paradigm for suppliers to unite on a single system to control everything, making it easier to reach out to distinctive groups of people and manage specific problems. According to Forbes, marketplace sales will surpass $3.5 trillion by 2024.
Some of the key predictions are:
Brand and niche marketplaces

Omnichannel approach

Cross-border business
New payment options
A seamless checkout can surely help your eCommerce business to increase sales. In 2021, around 50% of all eCommerce payment trades worldwide emerged via digital wallets, making the digital wallet the world's most widely used format of online payment. The prediction is that in the year 2025, this share will grow by over 53%.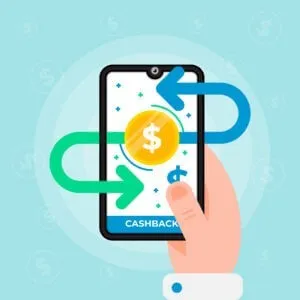 On-site Search Personalization
As per some statistics, more than 60% of consumers are more likely to return if a company provides a personalized shopping venture. On-site search personalization refers to altering search results for each respective customer according to their past behaviour, profile data, and numerous other factors. Using search engines, you can make suggestions on what search results your customers expect to see while they are typing their search queries.
Artificial intelligence (AI)
With 70% of online business owners believing that AI for E-commerce will help them personalize their online shops, there's no doubt that this technology will continue to grow. 
There are several possible ways to use Artificial Intelligence in E-commerce in the coming years.
Smart recommendation engine

Supply chain planning

Shopper mood tracking

Production process control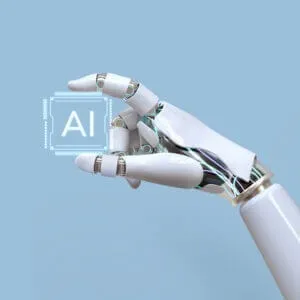 Augmented Reality (AR)
Augmented Reality (AR) is a game-changer for the E-commerce industry. This technology allows the users to deliver a more instinctive and engaging visual shopping adventure that lets consumers intellectually interact with products. As a result, AR technology improves consumers' capability to picture products before purchasing them and make more interesting purchases. 
As these technologies become more adopted, we will probably see more creative uses of AR, VR, and the metaverse within eCommerce companies in the coming years.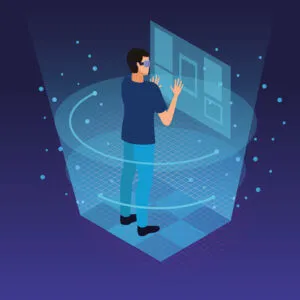 Omnichannel customer experience
Many organisations intend to prioritize omnichannel in the forthcoming years. Indeed, with rising customer acquisition costs (CAC), this can be advantageous. 
Here are 4 methods to improve your omnichannel customer engagement:
Personalizing the customer shopping experience;

Make sure that your website is mobile-friendly;

Creating "bridges" between physical shops and digital channels, providing features like a simple returns procedure and shipping to a variety of places;

Offer social media customer support.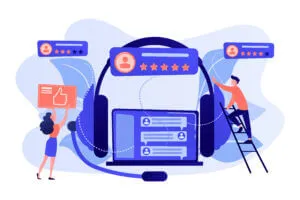 Social commerce
The social commerce industry is anticipated to increase steadily by 22.8% during 2022-2028. As per the recent Accenture estimate, social commerce will grow three times more rapidly than traditional E-commerce solutions, more than overtaking $492 billion in 2021 to $1.2 trillion in 2025. Currently, Instagram, Pinterest, and Facebook all have their mechanisms for purchasing and selling things, and TikTok has also revealed TikTok Shopping. With these upgrades, more businesses will use social commerce to influence consumers' purchase decisions, providing them with increased visibility and greater conversions.
Live shopping
While live streaming was once only an entertaining feature for social network users, it is now evolving as one of the important E-commerce solutions. We think that live selling will become a major trend in the next decade for small businesses that are still looking for tips and developing their consumer base.

To Conclude! 
Adaptability to shifting market requirements is important today. However, not every trend is worth hopping on. Some trends can surely be beneficial, while others may be irrelevant to your audience. Before making any conclusions, it is essential to consider project specifics, analyze user feedback, and concentrate on objectives ahead.
If you are looking to advance your E-commerce ecosystem, our team at Tussle Digital can surely lead you towards a prominent e-commerce business. 
Future Stats for the E-commerce Industry
Let's have a look at the statistics that show the potential transformation of the eCommerce industry in 2023 and beyond.
By 2040, about 95% of all purchases are estimated to be done via eCommerce.

Online stores with a great social media presence will get 32% more deals on average than those that do not.

On average, 52% of eCommerce companies have omnichannel capabilities.
Share your thoughts with us!